About Florida Engineering
& Development Corp.
Florida Engineering & Development, Corp. was founded in 2001, by Jose A. Vega, President. His passion for engineering, the construction industry and confronting a challenge drove him to starting a company he can call his own.
Together with a team of hard working professionals and skilled construction individuals, his company transformed to what became a full service General and Civil engineering contractor that specializes in all phases of site development.
Throughout the past two decades we have become one of the leaders in our industry.  We have an ever growing fleet of modern equipment. As well as a fleet of mobile service trucks which provide daily maintenance to our equipment avoiding delays at the job site.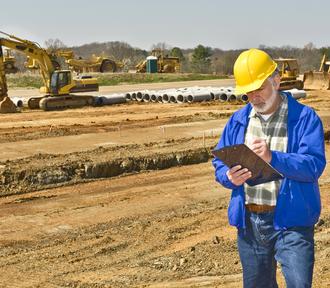 Since its inception, Florida Engineering & Development Corp. has completed contracts to private and public projects all over Florida. Having built our reputation on honesty, integrity, quality and cost savings for our customers. We offer our various services with a highly trained and professional staff that takes pride in providing exceptional service for every project, no matter its size or its complexity. We have the ability to manage all construction aspects of a project to reduce conflicts that occurs from working with multiple contractors. Utilizing the latest estimating, project management and construction technology, we are on the fore front of our industry.
Our staff is made up of 150 professionals who take pride in their work and are here to serve you, these include engineers, project managers, surveyors, administrators, mechanics, truck drivers, operators, pipe layers, and laborers who will stop at nothing to get the job done quickly and efficiently for our clients. Our fleet gets the maximum amount of work done, no matter what the job is or the conditions. Today our company is led by our President, Jose A. Vega,  and our Vice-President, Omar Medina.